Ultra-low volume (ULV) spraying is a modern and a very effective spraying technique. ULV spraying machines are designed to produce small droplets so that a small amount of chemical is enough for a big area. These small droplets can easily cover the area by expanding. A major benefit of using ULV sprayers is that a large area can be treated just in one day. In ULV, the water in the spray is used in very small quantities; that's why chemicals are more concentrated, and their killing efficiency is great. This is a cost-efficient and risk-free way of spraying to kill diseases and viruses. ULV spraying machines do not make too much noise.
Disinfectant Spraying Manchester
There are three types of spraying techniques used for spraying.
Conventional Sprayer
Thermal fogging
ULV spraying
Conventional sprayer
Conventional spraying is an old and less efficient spraying technique. A conventional sprayer produces a larger droplet size of 100-200 microns; due to large size, these droplets cannot cover a large area. The conventional sprayer is time-consuming and costly. This is not a suitable way of spraying for indoor use as their large droplets leave the surface wet and produce exhaust gases.
Thermal Fogging Services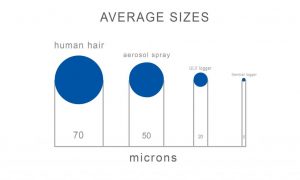 In thermal fogging, disinfectant chemicals are mixed with oil, which produces small droplets of size about 10 microns. Thermal fogging is good for exterior use but not suitable for closed spaces as droplets of thermal fogging produces exhaust gases.
ULV spraying Manchester
In ULV spraying chemical particles are compressed and pass through a specially designed nozzle that produces a fine cold mist or aerosol. In ULV, spraying exhaust gases are not produced; therefore, ULV spraying can be used for both indoor and outdoor spaces. With the help ULV spraying machine, you can spray both oil and water-based solutions. ULV spraying is the most reliable technique. ULV spraying is also commonly referred to as 'fogging spray' which is different to thermal fogging.
Uses of ULV spraying
Disinfection (including Viruses)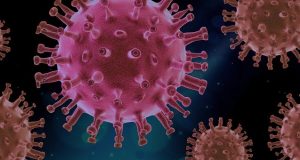 Pathogenic microbes like viruses, fungi, and bacteria can cause airborne and direct contact diseases that affect humans and animals. Applying disinfectant with ULV sprayer can reduce these disease-causing pathogens. By spraying disinfectant with ULV sprayer, microdroplets float in the air for 10 minutes and kill the germs present in the air where other conventional cleaning or spraying can't reach.
In UK food, almost 500 people die every year due to food poisoning. Food poising can be a result of a viral or bacterial infection. Many fungi can cause serious disease in humans.
Molds present in the air can cause allergy, asthma, and respiratory diseases. To avoid all these health risks, you can ULV sprayer to disinfect the surfaces.
ULV spraying is also being used in 2020 to combat Coronavirus.
Vector and pest control
Pests such as mosquitoes, flies, fleas, and cockroaches are the main cause of disease transmission. ULV spraying is the best way to deal with such pests as a small amount of chemical is used for this purpose.
Flying insects
Mosquitoes can transmit dengue fever, malaria, yellow fever, typhoid, and zika virus. Flying insects such Blowflies, Bottle flies, Stable flies, Bean flies, and Lygus bugs can also affect crops. ULV spraying can be used in cities, homes, offices, buildings, and shopping malls to control the population of these insects.
How often should areas be sprayed?
Now a day's coronavirus (COVID-19) is affecting everyone all over the world. In this situation, health experts and Government officials are requesting citizens to stay at home and keep you clean by washing hands. But still, people go outside to buy food, medicine or in any emergency. Here is a short detail of places that must be sprayed disinfectant.
Shops and shopping malls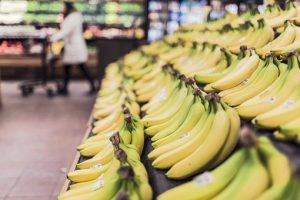 There is a huge rush in grocery shops. Shopping Places with huge gatherings are at great risk of spreading coronavirus. Grocery shops must spray at least twice a week to minimize the risk of the spread of coronavirus.
Schools
Currently most schools are closed, but still, all school owners must spray their classrooms and offices to make it a safe place for kids. When the schools get open, they must spray once a week.
Factories
Factories are other gathering places, and many people work together. They should clean their floor regularly with some kind of disinfectant and must hire some professional spraying company to spray in their factories at least once in 10 days.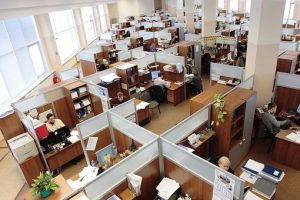 Offices
To maintain a healthy work environment, office and workplaces must be sprayed with good disinfectant. Spraying twice a month can be a good strategy.
Worship places
Worship places can spread coronavirus as a lot of people attend worship activities on a regular or weekly basis; such places must be sprayed.
All the places that have huge gatherings such as bus stops, railways stations, and the areas where infected persons are living such places must be sprayed to save others from getting infected.
NW Disinfectant Spraying

NW disinfectant spraying is a professional spraying company in NW England. NW Disinfectant Spraying offers reliable and quality spraying services for the residents of the NW. Commercial and domestic properties use NW Disinfectant Spraying services to keep the area clean. In these times due to coronavirus, almost every place (domestic or commercial) must be sprayed with disinfectant, we are proud that in these tough days, we are serving our nation.
Why should you choose NW Disinfectant Spraying?
We are available for both domestic and commercial properties
We have fully trained and equipped professionals
Our staff follow all safety measures of wearing PPE (personal protection equipment) such as wearing facemasks, gloves, aprons, full suits and overshoes as appropriate.
We use the European standard (EC approved) disinfectants.
We use the latest ULV spraying machines to make your property 100% safe for you and your family.
No other company can beat the standard and quality of our services.
We charge a reasonable price for our services.
Our staff are dependable and responsible.
Our disinfectant is child safe and pet safe.
To protect your family, employees, and tenants from bacteria and viruses, contact us now for disinfectant spraying services. We are offering reliable and affordable packages. Our domestic and commercial disinfection service is designed to eliminate up to 99.9% of all viruses and bacteria without the use of toxins, bleach, or other dangerous chemicals.
www.nwdisinfectantspraying.co.uk 0161 711 0997