Manchester Painting
Top 5 Ways To Make Your Room Looking Fresh And Modern
Are you fed up with your rooms looking outdated? By using some of these helpful tips, our bespoke Manchester decoration team will give your rooms a modern feel.
Tip 1 – Feature Wall
This is a really easy way to liven up a room and give it more depth. The use of a feature wall is seen more and more nowadays and has become the trendy thing to do.
A feature wall is the use of a different colour on one wall to help your room pop!
By using a feature wall, it livens up the living space. In an open-plan workspace, it can sometimes be tricky to accentuate areas, but a feature wall can help. For example, a feature wall used in a lounge can help highlight the rooms' focal point of a fireplace or a TV.
However, think carefully about which wall you want to feature, as the eye should be drawn to the focal point of your chosen room. Our high-class Manchester painters can help with this as they are able to advise and point out the best ways to make your room looking fresh and chic again.
Tip 2 – Lighter Colours For Smaller Spaces
This is a really simple trick to help maximise the look of a smaller room. By using dark colours in a small room, it can really shrink the space and make it feel dark, dull and small. However, if you use lighter colours on your walls (especially white) it can trick the eye into making your room feel bigger and lighter. By using this easy hack your room will be feeling spacious and fresh in no time!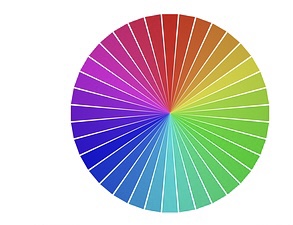 Tip 3 – Use Colours On Opposite Sides Of The Colour Wheel
This handy tip is extremely useful when wanting to develop a colour scheme or incorporating colour into a room. The colour wheel shown in the picture is used widely by interior designers and is an easy tool to use.
Once you have found a colour
you like, find it on the colour wheel and the colour that is directly opposite will contrast it extremely well (for example green is opposite red on the wheel).
Another tip is once you have found your colours with the help of the colour wheel, experiment with the boldness of your colours to influence the mood of your room.
Lighter colours such as pastels can help make your room feel light and airy; more bold and vibrant colours can act as more of a statement and have more of a playful feel.
Tip 4 – Paint the ceiling the same colour as your walls
This is another great tip to make your room look bigger and lighter. By using a dark ceiling colour, it can sometimes make a room feel smaller; try and avoid this by using either the same colour paint as the walls or, even better, a lighter colour, it will elongate the room and make it feel lighter.
It can also be trendy to paint the ceiling as a completely different colour to the walls, which is definitely something to experiment with!
Tip 5 – Focus On Your Furniture
If you already have furniture in the room you wish to paint and decorate, use this to your advantage! This is a simple yet effective way to modernise your room! The trick is to focus on the colour that dominates your furniture and then use that colour to match or contrast your walls.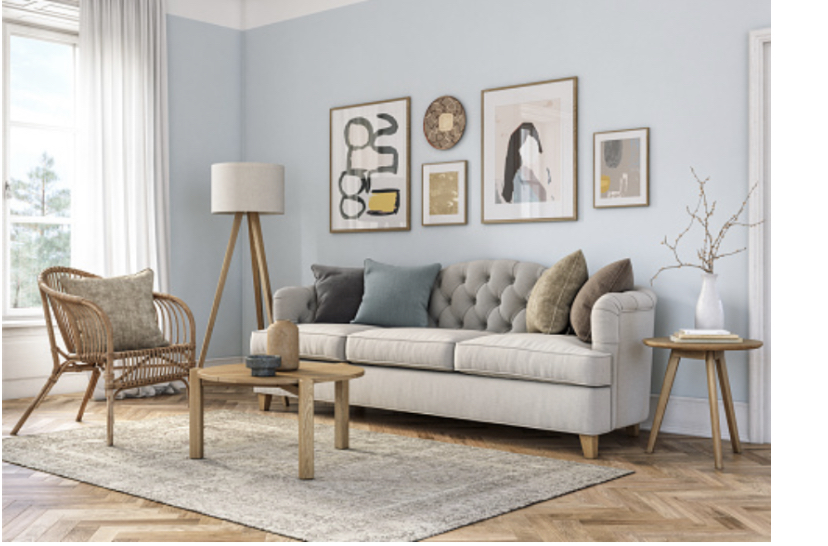 Matching your wall to your furniture
By matching the colour of your walls to your furniture, you can end up with a modern and focused-looking room. Our top-class painters pride themselves in making your rooms feeling modern and will help you find the best shades of paint to highlight the best features in your room.
Another tip our Manchester decorators recommend is making your walls a shade darker or lighter to your furniture to create some contrast to your furniture while still keeping that fresh and unified look in your room.
Contrasting your walls to your furniture
This alternative way to incorporate your furniture is also a great way to make your room looking vibrant and playful! Again, if you focus on the dominant colour and, instead of matching it, contrast it with a block colour such as white or grey.
Alternatively, (as said in tip 3) you can use the colour wheel as inspiration for a vibrant, cohesive look in your room. If you have any queries or want any advice, our expert Manchester painting team are here to help you!
Our team of Manchester Painters and Decorating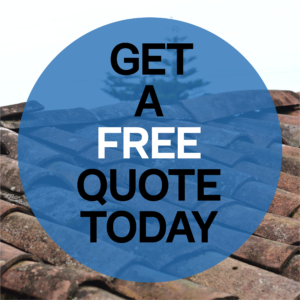 Our painters and decorators in the Greater Manchester area are all qualified and guaranteed to do a consistent, professional-looking paint. They will also be happy to give any advice needed to liven up your rooms and get them fresh and modern again. From panelling to wallpaper and painting, our friendly Manchester painters have got you covered!
If you have queries about the decorating process or want a free quote to do your walls, you can contact us at info@bradwellmaintenance.co.uk or call us on 01617110997.