Spring is often a busy time for property maintenance jobs, particularly after the stresses of Winter. Changes in the temperature and volatile weather mean it's even really important to monitor your property so that you are prepared for any eventuality. At one point pouring rain and windy gales are playing damaging your roof and then snow and ice are splitting your concrete and bursting the pipes. So here is a list of a few things you can check in Spring:
Frozen Pipes What To Do
Pipes: check the lagging on the pipes to prevent a big leak and potentially a big cost.
Gutters & Drains: Leaves can build up in gutters and regular clearance is recommended so that water doesn't back up and start to affect your property. Make sure you do this all of way through the Spring as not only leaves but moss, twigs and other bits can block the gutters and the drains. You want the water to keep flowing freely and not back up and damage the property.
Roof Maintenance Manchester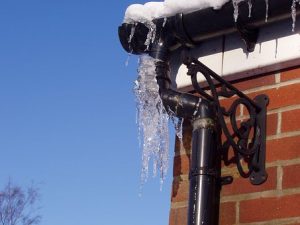 Roof: roofs are often simple to keep maintained but small issues can lead to big problems if not identified and dealt with. Make sure you keep an eye on your roof and that any issues such as slipped slates, damaged pointing, unsecure leading or issues with the chimney stack are dealt with. As well as inspecting the roof from the outside it is also a good idea to have a look at the roof from the loft. If you do this during the day you should be able to see areas of daylight which are unusually big or for water penetration.
Window Repairs
Windows: take time to regularly check the windows for issues such as mould, misted panes, missing sealant, cracks, faulty frames and gaps. If there is a serious problem instruct a repair to prevent water ingress and also to reduce the annoyance of wet, wind and cold into the property.
H
ow To Reduce Condensation On Windows
Condensation & Damp: Keep an eye for any damp or condensation in your property. Water has a knack of finding it's way into nooks and crannies, where it can settle and create problems. In the UK rain has a habit of not only coming down vertically but also horizontally and it is advisable to check all areas even if you think it can't be penetrated. Tell-tale and giveaway signs to look out for are mould, spots of mould especially on floors, around windows. Make sure any holes are sealed up. In addition it is wise to check and clean ventilation items. Any blockages in the ventilation system might lead to damp and condensation in your property.
External Painting And Decorating Manchester
Painted surfaces: Cold weather and freezing conditions can affect exterior paintwork. Checking the property now will help you put a plan together when the weather is a bit better. If you have identified issues internally with paintwork as well get this planned at the same time.
Wood Treatment Services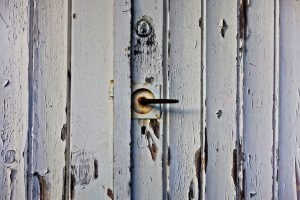 Wooden outside structure: Wooden structures such as sheds, fences and gates can be affected by freezing temperatures and constant attack by the elements. Make sure that the wooden surfaces are properly treated on a regular basis otherwise they can rot easily. Treatment is simple but keeping on top of it is the key for a long wooden structure's life. It is much cheaper and easier to treat wooden surfaces that replace. Also remember to check branches in trees and to remove any that you think look loose as a falling branch can be dangerous to property and personal health.
Concrete Repairs
Concrete: damage can be created to concrete when there are cracks which fill with water during freezing conditions. The water freezes ad expands which can damage, split and damage concrete. Making sure that there are no cracks for water to ingress and freeze into is important, especially if the concrete is part of a structural element. Inspect visually and attend to quickly as needed.
Electrical Services Manchester
External lighting: With a lot of short days and long nights it is worth making sure that your external lighting is working. It is important that you check this for safety and also for your own access around the property or drive.
Planning & Checking your property is Paramount to avoid expensive repairs.
Make sure you check your property during the Spring especially after cold and freezing winter months. Get your repairs planned and scheduled. Remember it is easy to leave these property maintenance issues as they won't be a problem tomorrow but they can build up to be a really big problem.
Remember Bradwell Maintenance can help you with all aspects of property maintenance repairs. Either email us on info@bradwellmaintenance.co.uk or call us on 0161 711 0997 to arrange a free quote. We are here to help you.