As a landlord you need to keep your properties in shape, not only in order to satisfy your tenants but also in order to avoid potentially expensive disasters.
But it can be difficult to know where to start with the minefield of property management.
DIY (self-manage) or professional management?
The first choice to make when thinking about rental property maintenance: do you entrust it to an agent, or do you go it alone?
Both have potential upsides – you might be able to save some money by managing the property yourself, but if you employ the services of a letting agent to do it for you, you could save an even more valuable commodity….. Your time!
If you decide on the letting agent route, where possible, choose an agent based on personal recommendations.
Make checks before tenancies begin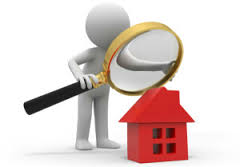 In order to avoid disputes about the state of the property when tenants are moving out, make sure that you thoroughly check it over before a tenancy begins. An inventory isn't sufficient here and in fact you need to give the property a proper visit, especially at the end of longer tenancies.
With a bit of effort now, you can avoid drawn out and potentially expensive disagreements at a later date. This is a service all letting agents should be providing you if you choose the managed option.
3. Arrange inspections
As well as checks at the beginning and end of a tenancy, you should arrange to make inspections of the property at regular intervals. Catching a problem early, can ensure they are resolved quickly and do not escalate into costly remedial works. Remember, to include these inspections into the tenancy agreement, including the amount of notice you will provide before arriving.
Early intervention saves money
Don't ignore problems – they only get worse. If a tenant reports a fault, or if you notice one during an inspection, make sure that you fix it immediately. A simple problem like a leaking tap, if left, can easily grow into a potentially expensive disaster. During the winter months pay particular attention to your properties, as this is the time during which many of the most damaging problems can arise.
Know the fire safety laws
Fire is one of the major risks facing all of your properties. In October 2015, new, more stringent legal obligations relating to fire safety were placed on landlords. For flats or houses in single family occupation, all properties must now have a long-life or mains-powered smoke alarm system throughout, along with a carbon monoxide alarm in all high-risk rooms. The requirements are even more demanding for Houses of Multiple Occupancies.
You should ensure a fire risk assessment is carried out for each of your properties. You should keep a written copy of these assessments for future reference.
Find the right contractors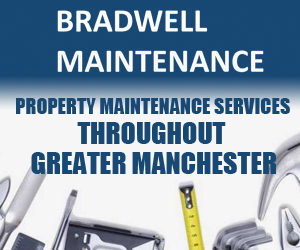 That's where Bradwell Maintenance come in. We can cover all of your maintenance needs, saving you time contacting multiple contractors for the variety of jobs your properties inevitably will need completing over the period that you own them.
We already work with a number of letting agents across the North West, so you might be using us already.
For more information on the services we provide visit www.bradwellmaintenance.co.uk/services-2
If you are a letting agent interested in the efficiency of using one maintenance company with office based account managers to provide you with regular updates contact us on 0161 711 0997.