Almost every office, home and rental properties uses electrical equipment and devices to run their daily life activities computers, music systems, or even television sets. However, faulty electrical equipment can be a cause of injuries to users and people around you. To a great extent, some electrical appliances can cause fires and even lead to the death of people in rental apartments/properties, without forgetting the immense financial loss when properties are destroyed in the process.
Portable Appliance Testing (PAT) helps to prevent electrical faults and injuries, for example, burns from fires and even electric shock that originates from electrical appliances.
For Starters: What is Portable Appliance Testing (PAT)?
PAT is a terminology that is used to describe the assessment of electrical appliances or devices to guarantee that they are safe for consumer use. A lot of electrical faults can be identified by visual observation. However, some electrical device faults or defaults can be complicated and may need a profound type of testing and assessment. This is where professionals come in handy to certify that the electrical devices are in good shape and, most of all, safe for use.
PAT Testing Costs ?
It is crucial to note that visual assessment is simply a fundamental part of the entire assessment process. This is because some intricate or complicated electrical safety faults cannot be spotted by carrying out visual testing only. That is why it is advisable to contact a professional and certified appliance assessment expert to ensure that all the unnoticeable electrical faults can be flagged off.
The Legal Requirements of PAT
The Safety, Health, and Welfare at Work of the UK necessitate that employers, landlords as well as homeowners, must guarantee the following:
Every portable appliance should be tested and assessed in a way that is fit for consumer use;
Portable devices that are exposed to environmental conditions that lead to wear and tear that may end up in risks and hazards must be assessed by a professional tester;
Any portable appliances that are connected to voltages over 125 volts AC should be visually evaluated by the consumer ahead of using it placed on a continual assessment by a certified person in line with the settings of use;
Employers, landlords, and electrical appliance users must guarantee that all appliances within their jurisdiction are tested and assessed by certified or competent personnel. They must also ensure that all the cables and plugs of the portable appliances are rationally tested and proven to be safe and cannot put the life of users at risk, either by direct or indirect contact with any live part of the electronic appliance;
Finally, certified professionals must conduct a risk assessment of portable appliances and determine the risk profile of the appliance. This is because every electrical appliance has distinctive risk profiles.
PAT Testing Companies
The following are the people who are responsible for ensuring that their electrical appliances are tested:
Users of electrical appliances;
People mandated to service the equipment, such as Bradwell Maintenance Company;
Certified personnel responsible for conducting PAT;
The management team or employer is responsible for the safety of every electrical appliance in a rental house, office, or home.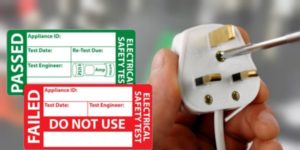 How often should PAT be carried out?
The law requires that you maintain the safety of your electrical equipment at all times. Typically, you should ensure that all your electrical appliances are tested and assessed for safety annually. On some occasions, the degree of risk of electrical equipment can determine the urgency of testing or assessing an appliance. The Health and Safety Executive (HSE) necessitates that the management team, including employers and appliance users to consider the following factors.
Environmental risk factors;
The category of the electrical appliance;
The class of the electrical appliance;
Rate and intensity of use of the electrical appliance;
The age of the electrical appliance;
Any possible mismanagement of the appliance;
The outcome of previous appliance repairs or adjustments;
Producer's recommendations.
The Danger of not doing the Electrical Tests
Electrical tests are paramount in a home, rental, or office because it increases your safety as you use the electrical appliance. It is also a legal responsibility that may lead you to severe legal consequences, especially if you fail to have the safety certifications as required by the law. It can be costly to redesign your home to guarantee the safety and acquire proper documentation at a later stage. The notable dangers are discussed below:
Risk of injuries – Failure to ensure that your electrical appliances are tested and assessed by certified personnel increases risks of electrocution and electric shocks. Statistics show that 411 workers in workplaces get electrocuted annually, with many others killed by electrocution. Even though the percentage of fatalities and emergency admissions is reducing over the years, still the risk of electrocution and electric fires are rife in rental properties and homes.
Legal consequences – Every state has a given set of regulations for electric safety, which means that you need to adhere to the set rules, failure to which you can end up paying hefty fines or risk jail term. If you fail to have an inspection certificate, guaranteeing the safety of your high-risk electrical equipment, you can end up facing legal consequences. This is because you have a duty, as an electrical appliance user, to provide safety for yourself and the people around you.
Incurring costs – Faulty electrical equipment can cause electric fires that can end up destroying your furniture and property, leading to high costs of repair and replacement. Equally, failing to involve certified personnel to test and assess your electronic appliances may lead to a whole redesigning of your living room, which is costly and labor-intensive. Moreover, acquiring technical and legal documentation for electrical safety may be expensive. This is especially if your electrical equipment is not adequately assessed and tested for user safety.
Which Portable Appliances need Testing?
The present-day law does not stipulate the exact portable appliance that needs testing or assessment. However, a common understanding of the portable appliance that requires testing entails any electrical appliance or device that has a plug that can be fixed into a usual wall socket.
However, it is essential to note that some high-risk machines that need an inspection by a certified electrician may not need to be tested during the PAT testing procedure. Equally, the term "portable" in the case of PAT does not imply to a movable appliance. Instead, PAT is only applicable to fixed electronic devices or fixed electrical appliances.
Some examples of electrical appliances may include IT devices, cables, charging systems, as well as handheld devices. Most of all, there are two factors that dictate whether an electrical device can be tested or assessed through the PAT procedure. One of them is the category of electrical equipment and the class. Professional PAT testers are aware of this rule of items that need testing.
Electrical appliance testing is done to assess the leads and plugs for safety precautions. These electrical devices or appliances are categorized under class 1, 2, and 3:
Class 1 – This entails electrical devices that are insulated and always require earth for safety purposes.
Class 2 – This entails electrical devices that don't depend on earth for safety. These types of electrical appliances need PAT testing by certified professionals.
Class 3 – These entail low-voltage devices or appliances. They are the least hazardous, and this means that they are the category of electrical devices. In many cases, this class of appliances
may not need PAT, even though charging leads must be assessed for safety.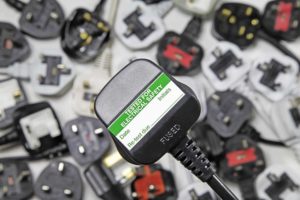 How Bradwell Maintenance can help with PAT
As Bradwell Maintenance, our job is to with the technical aspects of testing and making assessments of all your electrical appliances, not only on a one-off basis but annually. We schedule the testing and basement process so that we can guarantee you that this is done on time, and all the electrical faults are flagged off entirely. Speak with us today, and let's lift all the legwork for you.
Why choose Bradwell Maintenance?
The law stipulates clearly that you must only choose a competent person to do the electrical testing and basement. We are set apart in the Portable Appliance Testing (PAT) industry by the following distinctive factors:
We have adequate knowledge and experience of electricity and electrical work;
We understand issues related to electrical risks and hazards that can occur during electrical testing and assessment;
We have a detailed understanding of electrical regulations;
Our team of PAT testers has a vast knowledge of the necessary precautions needed;
We have the needful experience and skills required to identify whether it is safe to proceed with electrical testing;
Our team has a sufficient understanding of complex classes of electrical systems;
Our PAT testers are well trained and certified with practical skills.
Wrapping up,
Electrical appliances are now typical items in every household. Homes, offices, and even rentals have electrical items that help make work easier. However, these electrical devices can expose you to a lot of risks and hazards, especially if they have faults. Sometimes, it may not be possible to denote the defects, mostly if you do not have the necessary technical skills. While you may follow the device manual to maintain your electrical equipment, it is still advisable to seek the help of professionals, especially when it comes to protecting your furniture or property, most of all, your health and life in general.
As Bradwell Maintenance, we are here to serve you, be it rental agents, employers, or homeowners. Our prime goal is to make certain that all your electrical appliances are well tested and certified for safety. We will give you continuity testing of your electrical appliances as per the safety laws and keep you and your family safe all the time.
Contact us now. Our customer representatives are ready to pick your call and give you a free consultation.
Simply speak to us, and leave everything to us. Call us on 0161 711 0997.